WOW-Come!
WOW The Crowd Promotions, formerly EnVue Promotions, is an advertising speciality company. We are your marketing solutions partner. Our attention to detail, level of customer service and years of business experience sets us apart from our competitors.
We help our clients bring the WOW! to their projects through the thousands of products we offer, which can include custom, unique products.
Our mission is to provide the most efficient, friendly and prompt service to you. We have over 25 years of advertising experience and we understand the importance of promoting your brand to your target audience.
Browse our web site for the perfect product for your upcoming event - grand opening, open house, new product launch, trade show or business expo, community, customer or employee appreciation event.
There are many reasons why you want to partner with us. Let's WOW your Crowd together!
If you have any questions, please feel free to call us at 817-729-8999 or email us at daphne@wowthecrowdpromotions.com.
Thank you for visiting and please come again.
Featured Item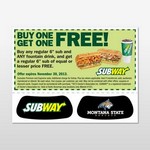 Premium Eye Black Giveaway (1 Pair)
The 1-Pair Eye Black Premium Giveaway is a fantastic way to show a schedule, provide a coupon or to highlight a sponsor. It offers a peel and stick header space and a single pair of eye black to each ...
$0.47 - $1.19